Kate's Closet
Recycle, Reinvent, Refind
Resale and Consignment
Kate's Closet has an eclectic mix of goodies to please your senses and help save the earth...
We carry a wide variety of pre-loved clothing, shoes, accessories, home decor, salvage pieces and indoor and outdoor furniture from antiques to modern day must haves!  We also LOVE anything homemade and carry creations by many local artists such as handmade homeopathic home and body products, hand blown glass art, jewelry, greeting cards, soy wax essential oil candles,  hand knit caps, hand-warmers, quilts, pillows, aprons, hobo bags and delightful goats milk soaps!
We accept cash, checks and major credit cards
We are currently accepting consignment items for our amazing outdoor space called The Alley, an extension of Kate's Closet!
Call to set up an appointment today!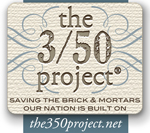 Categories: Home & Garden | Furniture | Used Furniture | Home Decor | Ornamental Glass, Metal, & Stone | Retail Shopping | Clothing | Vintage & Used Clothing | Shopping Venues | Thrift Stores